Faculty Biographies
27 – 28 October 2021 Virtual Meeting
Elias Jabbour, MD
MD Anderson Cancer Center, USA
Elias Jabbour, MD, is professor of medicine, Department of Leukemia, at The University of Texas MD Anderson Cancer Center (MDACC), Houston, Texas. He graduated from the Saint Joseph University School of Medicine, Beirut, and joined the Hotel Dieu de France University Hospital as a resident. He pursued a fellowship in hematology-oncology at the Gustave Roussy Institute, France. In 2003, he joined MDACC as a fellow in the Department of Hematology/Leukemia and Stem Cell Transplantation. He later joined the faculty in the Leukemia Department as assistant professor.
Dr Jabbour is actively involved in research in both acute and chronic forms of leukemia. He was involved in clinical trials that led to the approval of several drugs in chronic myeloid leukemia (CML), myelodysplastic syndromes (MDS), and acute lymphoblastic leukemia (ALL). He actively assisted in developing chemotherapeutic and biologic agents in leukemias and contributed to the development of others. Dr Jabbour has designed more than a dozen clinical trials assessing new combinations for the management of de novo ALL, elderly ALL, and relapsed/refractory disease. Of note, he developed a protocol that has shown significant improvements in survival rates for patients with Philadelphia chromosome-positive ALL. In addition, he developed another innovative treatment approach for these patients by combining blinatumomab, a bispecific monoclonal antibody, with ponatinib, offering a chemotherapy-free regimen that it is hoped will further increase cure rates. Another area on which he focused his research is elderly patients with ALL. The aggressive biology of the disease and elderly patients' poor tolerance of intensive chemotherapy leads to low survival rates for this patient population.
Dr Jabbour is currently investigating an innovative strategy combining new monoclonal antibodies such as inotuzumab ozogamicin, a conjugated anti-CD22 antibody, and blinatumomab with minimal chemotherapy. If successful, such strategies will likely increase the cure rates of adult patients with ALL to the high level achieved in pediatric patients.
Dr Jabbour has taken an active role in the medical community, participating in numerous scientific meetings. He has authored or co-authored numerous publications (>550 peer-reviewed publications) and abstracts, and serves as a reviewer for many scientific journals. He has received several prestigious awards, among them merit awards from the American Society of Clinical Oncology (2005, 2006, 2007) and the American Society of Hematology (2005, 2006, 2007). He also received several other honors, including the Kimberly Patterson and Shannon Timmons fellowships and the highly coveted Celgene Future Leader in Hematology (2007) and Young Investigator in Hematology (2016) awards.
Franco Locatelli, MD
University of Rome, IRCCS Ospedale Pediatrico, Bambino Gesù, Italy
Prof Franco Locatelli is head of the Department of Paediatric Haematology and Oncology, IRCCS Bambino Gesù Children's Hospital in Rome, and full professor of pediatrics at the Sapienza University of Rome in Italy. He leads the largest program of childhood allogeneic hematopoietic stem cell transplantation (HSCT) in Italy and was recently appointed president of the Italian Higher Council of Health (Consiglio Superiore di Sanità), the technical scientific advisory body to the Ministry of Health. He graduated in medicine and surgery from the University of Pavia in Italy, where he also obtained a specialization in pediatrics and hematology. In 2005, he received the Gold Medal for Merit in public health by the president of the Italian Republic.
Prof Locatelli is an expert in childhood hematologic and oncologic malignancies. He was the president of the Italian Association for Pediatric Hematology-Oncology from 2004 to 2006, and served as chairman of the EWOG-MDS consortium from 2005 to 2011. Currently, he coordinates the national protocols for children with newly diagnosed acute myeloid leukemia and relapsed acute lymphoblastic leukemia. He has implemented in Italy the first-in-human academic studies on children with CD19+ lymphoid malignancies using second-generation retroviral chimeric antigen receptor (CAR) T cells and on children with GD2+ neuroblastoma.
Prof Locatelli is also involved in the development and validation of gene therapy approaches in patients with thalassemia and sickle cell disease and he has extensive experience in running phase I/II clinical trials. He is the author or co-author of 1,070 peer-reviewed articles published in international journals and he has an overall impact factor above 5000 and an H-index of 99 (Scopus source).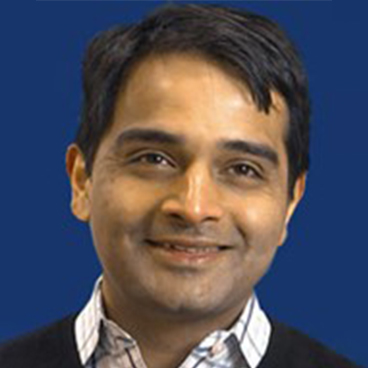 Naval Daver, MD
MD Anderson Cancer Center (MDACC), Houston, TX
Dr Naval Daver is an associate professor and director of the Leukemia Research Alliance Program in the Department of Leukemia at MD Anderson Cancer Center (MDACC) in Houston, TX. He is a clinical investigator with a focus on molecular and immune therapies in AML and myeloid disease, and is principal investigator on more than 25 ongoing institutional, national, and international clinical trials in these diseases. These trials focus on developing a personalized therapy approach by targeting specific mutations or immune pathways expressed by patients with AML, evaluating novel combinations of targeted, immune, and cytotoxic agents, and identifying and overcoming mechanisms of resistance. He is especially interested in developing monoclonal and bispecific antibodies, immune checkpoint and vaccine-based approaches, as well as targeted and apoptotic therapies in AML, and he is leading a number of these trials at MDACC. Dr Daver has published over 240 peer-reviewed manuscripts and is on the editorial board of numerous hematology journals.
Patrick A. Brown, MD
Johns Hopkins University School of Medicine
Dr Patrick Brown is associate professor of oncology and pediatrics and director of the Pediatric Leukemia Program at the Sidney Kimmel Comprehensive Cancer Center at Johns Hopkins University School of Medicine in Baltimore, MD.
Dr Brown earned a bachelor's degree in engineering from the United States Military Academy in West Point, NY, and a master's degree in philosophy and politics from Oxford University in England. After earning his medical degree from the Medical University of South Carolina in Charleston, Dr Brown was an intern and resident in pediatrics at Johns Hopkins, and subsequently completed a joint clinical fellowship with Johns Hopkins and the National Cancer Institute in pediatric hematology/oncology.
Dr Brown is the vice chair for relapse and an executive steering committee member of the ALL Committee in the Children's Oncology Group, and chairs the National Comprehensive Cancer Network's Clinical Guidelines Panels for adult and pediatric ALL. His research focuses on developing molecularly targeted therapies for high-risk childhood leukemias.
José Maria Ribera, MD
Catalan Institute of Oncology, University Hospital Germans Trias i Pujol, Spain
José Maria Ribera is chief of the Clinical Hematology Department and the Stem Cell Transplantation Unit at the Catalan Institute of Oncology University Hospital 'Germans Trias i Pujol' in Badalona, Barcelona, Spain. He is also a professor of medicine and hematology at the Autònoma University of Barcelona. After gaining his medical degree, Prof Ribera specialized in hematology at the Hospital Clínic Barcelona, before completing his PhD in the Clinical Hematology Department.
Prof Ribera's main areas of scientific interest include acute lymphoblastic leukemia (ALL) and lymphomas arising in HIV-infected patients. President of the foundation of the cooperative Spanish Hematology Treatment Program (PETHEMA) and chairman of the PETHEMA Adult ALL Program, Prof Ribera is a member of the steering committee of the European LeukemiaNet and of the European Working Group for Adult ALL (EWALL). A reviewer for many hematology and oncology journals, he has authored or co-authored more than 485 articles in international peer-reviewed journals (H index 60), as well as 100 book chapters on hematology and oncology.
Rob Pieters, MD, PhD
Princess Máxima Center for Pediatric Oncology,
University of Utrecht, The Netherlands
Rob Pieters, MD, PhD, is chief medical officer at the Princess Máxima Center for Pediatric Oncology and professor of pediatric oncology at the University of Utrecht, both in Utrecht, the Netherlands. He obtained his medical degree at the Free University of Amsterdam, the Netherlands, followed by his PhD with a thesis on drug resistance in leukemia. After finishing his training in pediatrics, he received a clinical fellowship in pediatric oncology from the Dutch Cancer Society. From 1999–2014, he was head of pediatric oncology/hematology at the Erasmus MC-Sophia Children's Hospital in Rotterdam. From 2000–2017 he was professor of pediatric oncology at Erasmus University Rotterdam, and is now professor of pediatric oncology at the University of Utrecht. Prof Pieters is one of the founders of the Princess Máxima Center for Pediatric Oncology. This national center is a unique innovation in health care, as it has merged experts and expertise from all former childhood cancer centers in the Netherlands, thereby establishing the largest center in Europe for treatment and research of childhood cancer.
Prof Pieters chairs and is a member of different boards of international childhood cancer study groups and data safety monitoring boards for childhood cancer. He is the recipient of several awards, including the 1992 SIOP Schweisguth Prize for his research and the 2014 ODAS Award for his achievements in pediatric cancer. In 2018, he received a Royal knighthood decoration as Officer in the Order of Orange-Nassau for his work and dedication to children with cancer, especially for founding the Princess Máxima Center. Prof Pieters is well published in the medical literature, with over 600 book chapters and papers on childhood cancer in peer-reviewed journals.
Nicola Gökbuget, MD
University Hospital Frankfurt, Germany
Dr Nicola Gökbuget has worked at the University Hospital Frankfurt, Germany, for more than 25 years and as senior physician she heads the study center of the Department of Medicine II. She is task force director for clinical trials of the University Cancer Center.
Dr Gökbuget is coordinating or principal investigator of numerous academic or industry-sponsored trials in adult acute lymphoblastic leukemia (ALL) and related diseases such as lymphoblastic lymphoma or Burkitt's lymphoma. For more than 20 years, she has served as coordinator of the German Multicenter Study Group for ALL (GMALL) with more than 140 participating hospitals across Germany. She is the GMALL chair for adult ALL. She founded and established a national registry for ALL with an associated biobank, and has chaired the European Hematology Association Scientific Working Group for ALL for the past 3 years. Dr Gökbuget is a founding member and board member of the German Network for Acute and Chronic Leukemias and the European Leukemia Network (ELN). She is also a founding member of the ELN Working Group for Adult ALL and is editor of the European ALL guidelines book.
Christina Peters, MD
St. Anna Children's Hospital, Vienna, Austria
Christina Peters, MD, is professor of pediatrics in the Department of Stem Cell Transplantation, St. Anna Children's Hospital, Vienna, Austria, and is principal investigator of active studies within the European Society for Blood and Marrow Transplantation (EBMT) and International BFM Study Group (IBFM) for the treatment of pediatric leukemia.
Prof Peters' research interests include allogeneic hematopoietic transplantation in children and adolescents with malignant and nonmalignant diseases from related and unrelated donors, infectious and toxic complications after stem cell transplantation, adoptive therapies for hematologic malignancies, and family-oriented rehabilitation for children with life-threatening diseases. She is international study chair of the multinational trial investigating the role of total body irradiation vs chemo-conditioning in children and adolescents with acute lymphoblastic leukemia (FORUM).
Prof Peters is a member of many professional societies, including IBFM, the Center for International Blood and Marrow Transplant Research, the German and Austrian Society of Paediatric Haematology, and the Austrian Gene Therapy Commission. She is a member of the advisory board of the Austrian Ministry of Health, the bioethical committee of the Austrian Prime Minister, and a member of the European Network of Paediatric Research at the European Medicines Agency. Prof Peters chaired the EBMT Paediatric Diseases Working Party from 2008–2014. As an expert speaker, she has presented on a variety of topics at many symposia, meetings, and seminars. She has authored and co-authored numerous papers in peer-review journals such as Lancet, New England Journal of Medicine, Journal of Clinical Oncology, Biology of Blood and Marrow Transplantation, Bone Marrow Transplantation, Blood, Vox Sanguinis, Leukemia, Haematologica, British Journal of Haematology, and Pediatric Clinics of North America. She acts as a regular reviewer of publications for hematology, pediatric, and leukemia journals.
Charles Craddock, CBE, FRCP (UK), FRCPath, DPhil
Centre for Clinical Haematology at the Queen Elizabeth Hospital, Birmingham, UK
Charles Craddock, CBE, FRCP (UK), FRCPath, DPhil, is professor of hemato-oncology at the University of Birmingham and academic director of the Centre for Clinical Haematology at Queen Elizabeth Hospital, Birmingham UK. He trained in hematology at the Hammersmith Hospital in London, the Institute of Molecular Medicine at the University of Oxford, and the University of Washington in Seattle, USA. As director of the Bone Marrow Transplant Unit at Queen Elizabeth Hospital, he drove the establishment and subsequent expansion of the £7 million Centre for Clinical Haematology and, as director of Birmingham Health Partners, led the development of the £24 million Birmingham Institute of Translational Medicine, which opened in 2015.
Prof Craddock's main research interests include the development of novel drug and transplant therapies in myeloid leukemias. He is chair of the National Cancer Research Institute Acute Myeloid Leukaemia Working Group and leads the UK Haemato-oncology Trials Acceleration Programme. He pioneered the development of a UK stem cell transplant trials network, IMPACT, one of only 2 worldwide, which was launched in 2017.
Prof Craddock is chair of the UK Stem Cell Strategic Oversight Committee and was medical director of Anthony Nolan from 2010–2014. He was elected president of the British Society of Haematology in 2017. He was awarded the Commander of the Order of the British Empire for services to medicine and medical research in the 2016 New Year's Honours list. Prof Craddock has published more than 200 papers in peer-reviewed journals.
Philippe Rousselot, MD, PhD
University of Versailles Saint-Quentin-en-Yvelines,
France
Prof Philippe Rousselot is a professor of hematology and head of the Department of Haematology and Oncology at the Centre Hospitalier de Versailles, University of Versailles Saint-Quentin-en-Yvelines, Paris-Saclay in France. Following graduation as a medical doctor in 1994 and with the clinical hematology experience gained at Saint-Louis Hospital, he obtained a PhD in cellular biology in 1999.
Prof Rousselot has been involved in the field of chronic myeloid leukemia (CML) since 1995 and is a founding member and vice-president of the French CML Group. He is a member of the French ALFA and GRAALL groups and a participant of the European Working Group for ALL. Prof Rousselot has worked on topics such as minimal residual disease in CML, stopping studies, STAT5 modulation, and optimization of tyrosine kinase inhibitor (TKI) therapy. He is also involved in Philadelphia chromosome-positive acute lymphoblastic leukemia (Ph+ ALL) therapy as the coordinator of European EWALL-PH trials testing the combination of TKIs and chemotherapy in older Ph+ ALL patients.
Martin Schrappe MD, Prof
University Medical Center Schleswig-Holstein,
Germany
Richard F. Schlenk, MD, Prof
University of Heidelberg, Germany