Global Leukemia Academy Experts
Elias Jabbour, MD
Professor, Department of Leukemia
The University of Texas MD Anderson Cancer Center
Houston, USA
Dr Elias Jabbour is professor of medicine, Department of Leukemia, at The University of Texas MD Anderson Cancer Center (MDACC), Houston, Texas. He graduated from the Saint Joseph University School of Medicine, Beirut, and joined the Hotel Dieu de France University Hospital as a resident. He pursued a fellowship in hematology-oncology at the Gustave Roussy Institute, France. In 2003, he joined MDACC as a fellow in the Department of Hematology/Leukemia and Stem Cell Transplantation. He later joined the faculty in the Leukemia Department as assistant professor.
Dr Jabbour is actively involved in research in both acute and chronic forms of leukemia. He was involved in clinical trials that led to the approval of several drugs in chronic myeloid leukemia (CML), myelodysplastic syndromes (MDS), and acute lymphoblastic leukemia (ALL). He actively assisted in developing chemotherapeutic and biologic agents in leukemias and contributed to the development of others. Dr Jabbour has designed more than a dozen clinical trials assessing new combinations for the management of de novo ALL, elderly ALL, and relapsed/refractory disease. Of note, he developed a protocol that has shown significant improvements in survival rates for patients with Philadelphia chromosome-positive ALL. In addition, he developed another innovative treatment approach for these patients by combining blinatumomab, a bispecific monoclonal antibody, with ponatinib, offering a chemotherapy-free regimen that it is hoped will further increase cure rates. Another area on which he focused his research is elderly patients with ALL. The aggressive biology of the disease and elderly patients' poor tolerance of intensive chemotherapy leads to low survival rates for this patient population.
Dr Jabbour is currently investigating an innovative strategy combining new monoclonal antibodies such as inotuzumab ozogamicin, a conjugated anti-CD22 antibody, and blinatumomab with minimal chemotherapy. If successful, such strategies will likely increase the cure rates of adult patients with ALL to the high level achieved in pediatric patients.
Dr Jabbour has taken an active role in the medical community, participating in numerous scientific meetings. He has authored or co-authored numerous publications (>550 peer-reviewed publications) and abstracts, and serves as a reviewer for many scientific journals. He has received several prestigious awards, among them merit awards from the American Society of Clinical Oncology (2005, 2006, 2007) and the American Society of Hematology (2005, 2006, 2007). He also received several other honors, including the Kimberly Patterson and Shannon Timmons fellowships and the highly coveted Celgene Future Leader in Hematology (2007) and Young Investigator in Hematology (2016) awards.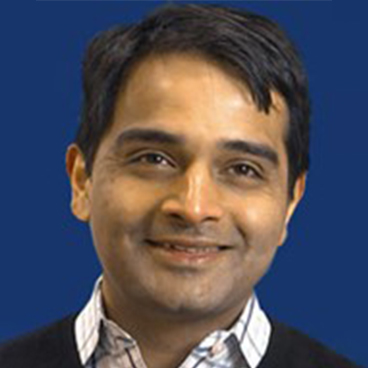 Naval Daver, MD
Associate Professor, Department of Leukemia
The University of Texas MD Anderson Cancer Center
Houston, USA
Dr Naval Daver is an associate professor and director of the Leukemia Research Alliance Program in the Department of Leukemia at MD Anderson Cancer Center (MDACC) in Houston, TX. He is a clinical investigator with a focus on molecular and immune therapies in acute myeloid leukemia (AML) and myeloid disease, and is principal investigator on more than 25 ongoing institutional, national, and international clinical trials in these diseases. These trials focus on developing a personalized therapy approach by targeting specific mutations or immune pathways expressed by patients with AML, evaluating novel combinations of targeted, immune, and cytotoxic agents, and identifying and overcoming mechanisms of resistance. He is especially interested in developing monoclonal and bispecific antibodies, immune checkpoint and vaccine-based approaches, as well as targeted and apoptotic therapies in AML, and he is leading a number of these trials at MDACC. Dr Daver has published over 300 peer-reviewed manuscripts and is on the editorial board of numerous hematology journals.